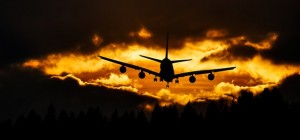 Many US based air cargo companies, including names such as Atlas Air and FedEx, are seeking an exemption on the ban imposed by the Federal Aviation Authority (FAA) on flying in selected areas of the Middle East.
Arguing FedEx said that the Notice to Airmen (NOTAM), the institute that bars US civil aviation from operating in or over Iraq, Iran, the Gulf of Oman and the Persian Gulf, has hugely impacted air cargo operations from the USA to Qatar and Bahrain.
Apart from FedEx, other companies that joined the argument in includes Atlas Air and its subsidiary Southern Air –these are used by Amazon for international transfers, while Kalitta Air operates to air cargo for DHL.
In the wake of the US' assassination of the Iran's General Qasem Soleimani and following Iran's missile attacks; also including an apparently mistaken attack on Ukrainian passenger plane with 176 passengers on board.
Source: CNN, Air Cargo World