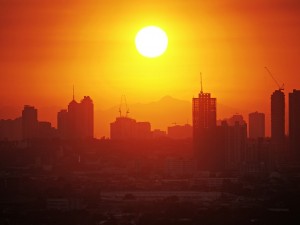 In the wake of the Taal Volcano eruption in south of Manila, on 13th January, Manila International Airport stays partially shut and public services were suspended.
The evacuation process has helped tens of thousand to leave the surrounding area, with more hundreds of thousands getting ready to follow.
While encouraging the private sector to shelve their activities, the Philippines' National Disaster Risk Reduction & Management Council (NDRRMC) withdraws all public services in the region Central Luzon, Calabarzon (Region IV-A), the National Capital Region due to ashfall.
The shutting of the airport has led to cancellation 240 flights, having effect on airlines such as Air China, Air Asia, Malaysia Airlines & Delta Airlines, however the airport was partially re-opened on Monday.
The volcano Taal is among the smallest volcanos on the earth, however, there are a dozens of active volcanos in the Philippines that form part of the Pacific Ring of Fire.
Source: Business Traveller, Sky News